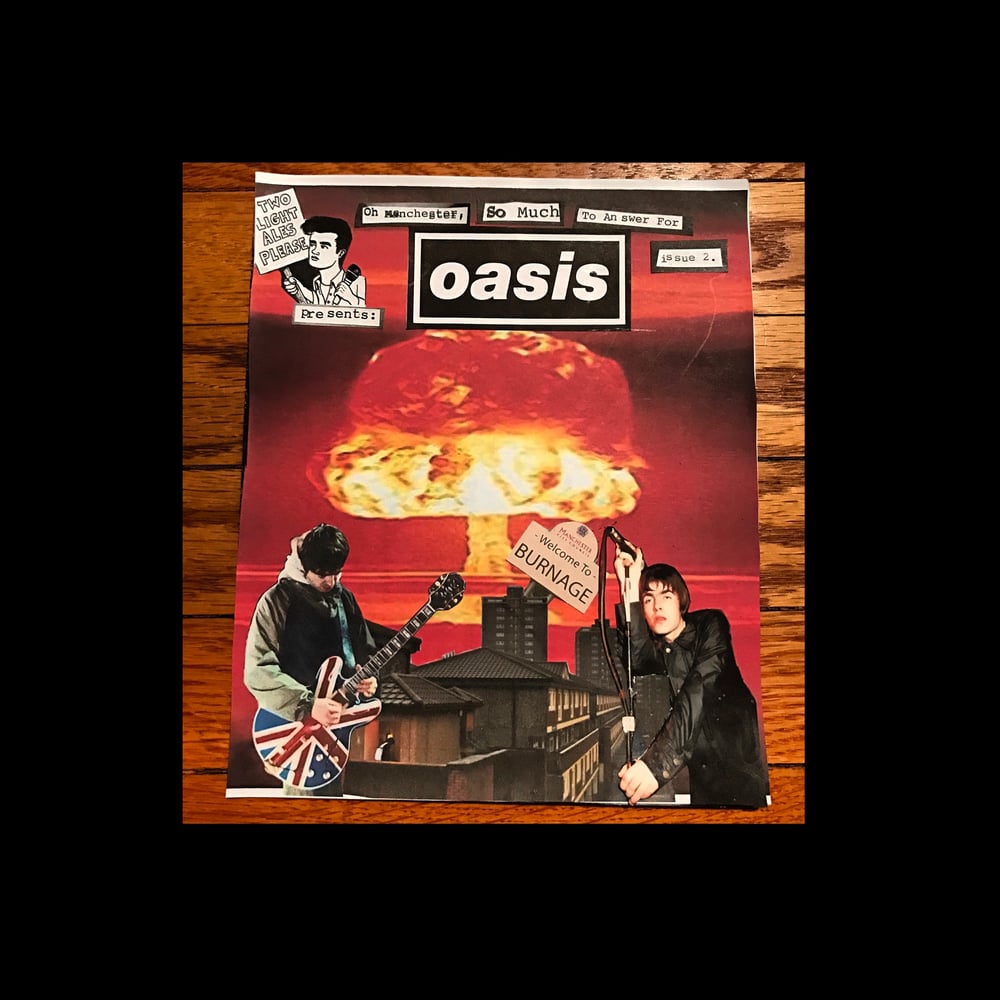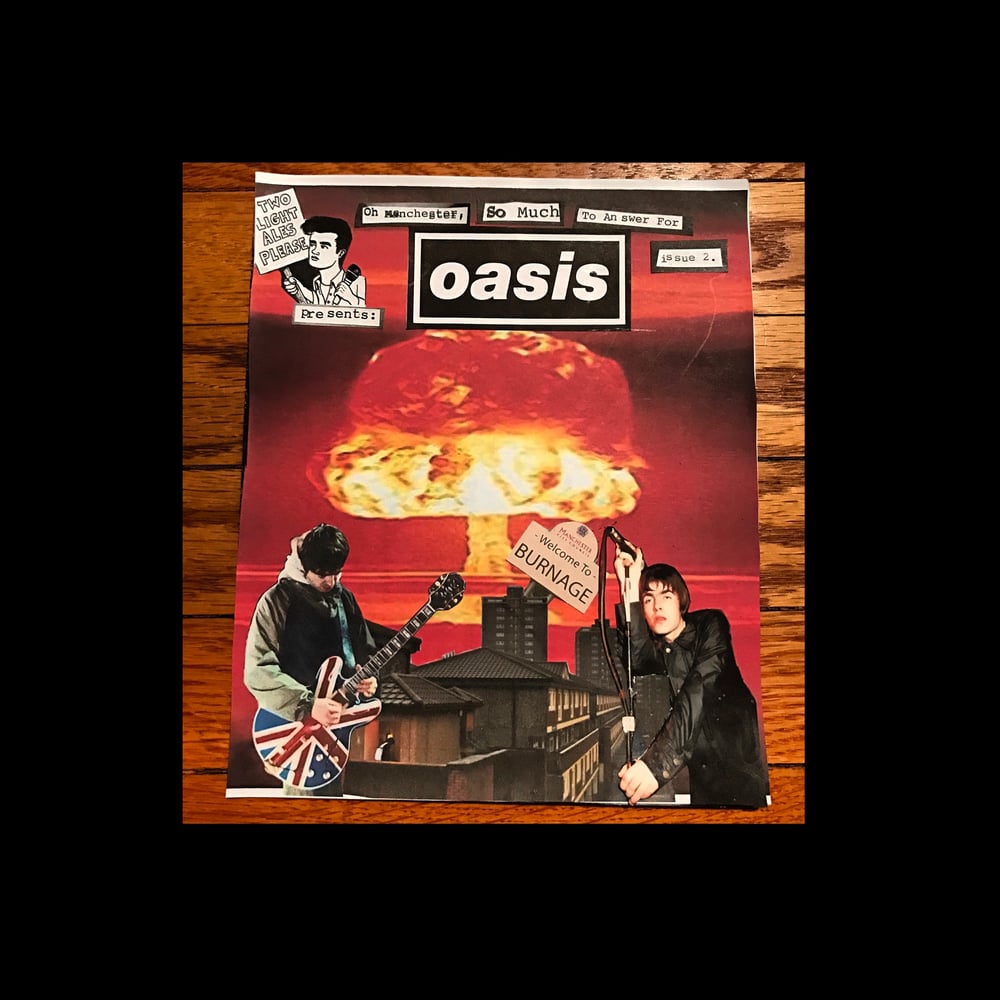 Oh Manchester, So Much To Answer For. Issue 2 - OASIS
$19.00 / On Sale
Two Light Ales Please presents: 'Oh Manchester, So Much To Answer For - Issue 2, OASIS.
As an offshoot of Two Light Ales Please, 'Oh Manchester, So Much To Answer For' will feature a Mancunian band(s) each issue.
This second issue focuses solely on the classic Manchester band that seamlessly fused attitude with incredible songwriting: OASIS.
The Fanzine is 130 plus pages of love, obsession, art, writing, photographs, interviews and humor.
Completely hand made with love and care; a true cut and paste zine constructed with the use of typewriter, photocopier, busy scissors, and glamorous glue.
Each fanzine comes with two frameable art prints!!
And an OASIS postcard set.
Fanzine by Daniel Sant.
With stellar contributions from: Heather Bailey, Chris Duncan, Beatle Lindenmeier, Nathan Bean, Brent Jackson, Richie Lauridsen, Dan Phillips, Anthony Anzaldo, and more.
"The whispering may hurt you, but the printed word might kill you"